Warrior Soul was one of my favorite bands growing up. When my old guitarist Dennis joined the band, I saw an opportunity to do some work for them and grabbed it by the short and curlies.
Funny story. The original Warrior Soul logo from their first 2 albums "Last Decade, Dead Century" and "Drugs, God & The New Republic" had been lost sometime in the 90s. I spent a few hours redoing it from scratch and published the result on Warrior Soul's Facebook page. This got me talking to the band's frontman Kory Clarke about doing a T-shirt for the 30th anniversairy of the DG&NR album. Well at first it was an argument about bootleg t-shirts, but it evolved into a working relationship instead.
Once that was delivered, I pushed for a chance to do the cover for their upcoming album "Cocaine & Other Good Stuff" – an album of cover songs from the band's influences (The Cars, Eric Clapton, Hendrix, Van Halen, Alice Cooper, Mötörhead, Judas Priest etc.).
The result is a graphically simple design that expresses the decadence of capitalism with a weathered, all-american stars, soft drink logo inspired tribute to the 70s and 80s. There was a dark version for the CD, and a light version for the 12″ vinyl LP.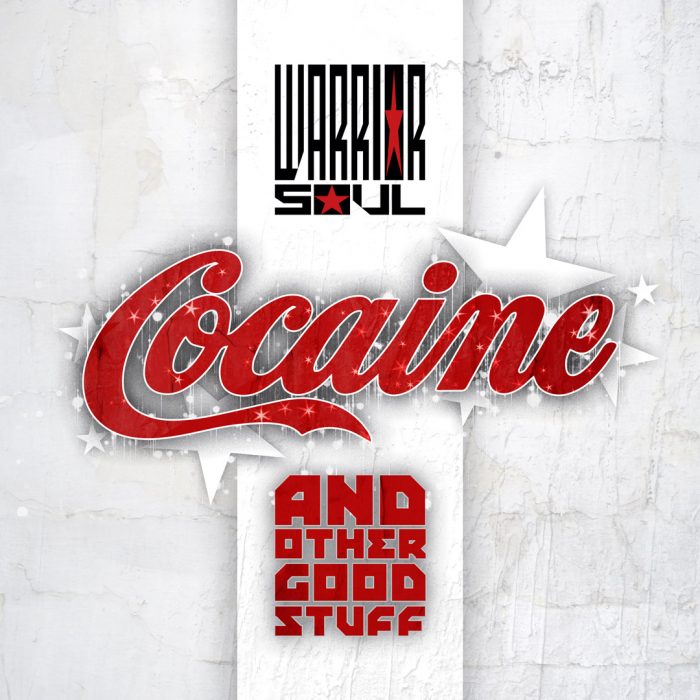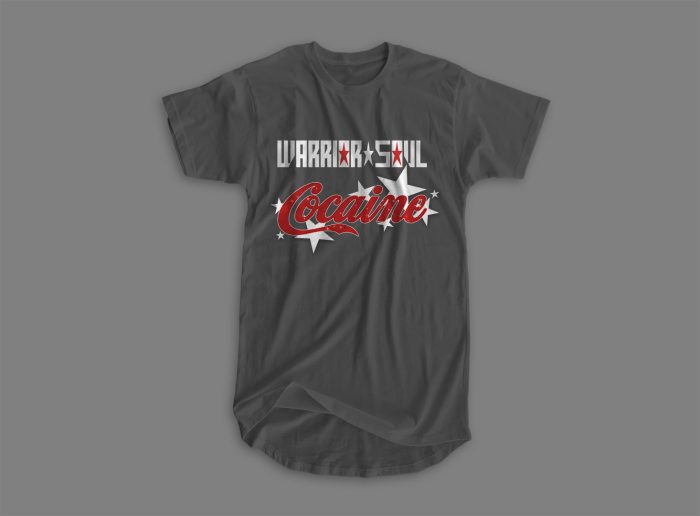 Valby Langgade 99, 2. 214 | 2500 Valby | Danmark